i bought this at walgreens for a mere $2 and i am in love with this color. its sinful colors "feeling great" i love the formula and it applies so nicely. one coat would suffice if you were in a rush but i always go with two anyways. its such a vibrant color!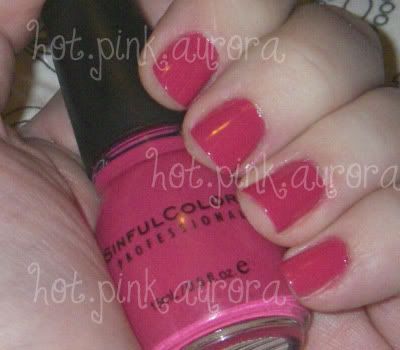 i did some damage at five below today and picked up 3 new colors along with tons of polish remover. one of the colors i picked up is funky fingers "wonderland". its a highly mirror-esque glitter. it smooths out VERY nicely with a topcoat of seche vite (and the topcoat doesnt seem to affect its shine at all) but it is a pain to remove. i always said glitter will survive the apocalypse and i still stand by that statement. after removing it traditionally, it was all over my fingers and i had to use more cotton rounds than id like to admit.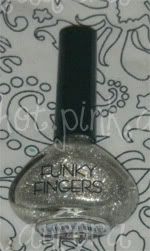 regardless, "wonderland" is a very fun, funky "going out for the night" polish. after 3 coats you could still see my nail underneath depending on the lighting. it draws a lot of attention to your nails. my dad saw it on me and told me he neede sunglasses just to look at it. its also a relatively difficult polish to capture on film but i did my best.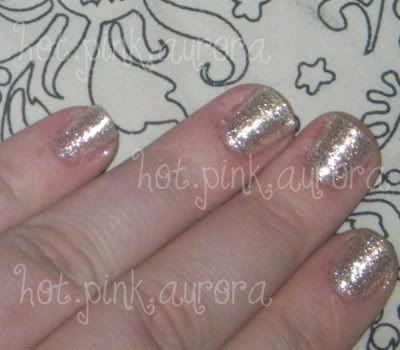 i wanted to see how "wonderland" would look as a topcoat on three bold colors so i used sinful colors "feeling great" on my ring finger, orly "liquid vinyl" on my middle, and funky fingers "jester" on my index finger. i wasnt really crazy with the turnout to be quite honest! i had never used "jester" before and i cant wait to swatch it next because its beautiful! it looks ok on black and only so-so on the pink. i did three coats on top of the base color coats as well.