i either struck gold or completely missed with this pink hybrid. it seems nearly identical to pepto-bismol. and therefore it will be aptly titled, "stomach solution".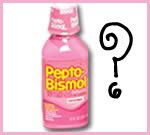 i used almost half of the "white on" bottle, about a 1/4 of the topcoat and 1/4 of hotpink. the strange thing about the hotpink i used is that when on the nail, its not really pink at all. its an deep orange-y red jelly (hey, i used the term jelly!) extreme sunset color. its almost too bright to even look at, and i was never too crazy about it.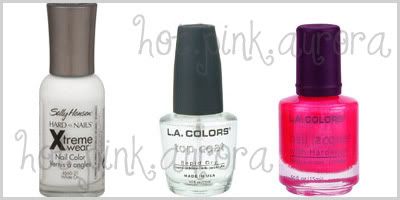 its a bit lighter than a typical barbie pink, but i really do like the way it came out. i think its fun but could use some assistance.
assistance came in the form of;
-sally hansen "nail prisms ruby diamond"
-konad plate m57 [the cheetah print]
-sally hansen "diamond strength no chip nail color" [although i use it as a topcoat for swatches]
-china glaze "matte magic flat finish top coat"
i ended up liking how it looked without the matte finish better, but i think that might be a bit biased since for some reason the matte magic smudged the holo design. i thought i allowed enough time for it to dry but maybe not. well my heart was in the right place atleast!