i finally had the chance to wear dorothy who? as a full mani. i LOVE IT. it applies so nicely and it is smooth with one topcoat. i used sally hansen insta-dri topcoat rather than seche vite so i can see how long it takes for chips. so far ive found that both topcoats are neck and neck. sally hansen dries a tiny bit faster than seche vite, but both apply about equal. if anything id say that seche vite is a little bit thinner, but not enough to notice if you werent trying to pick them apart.
any who, on to the pics: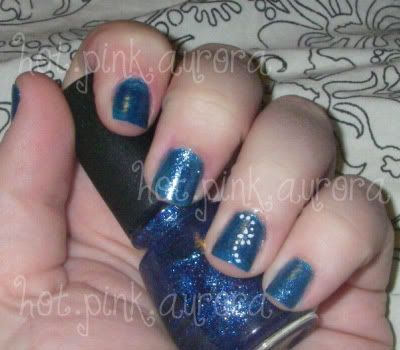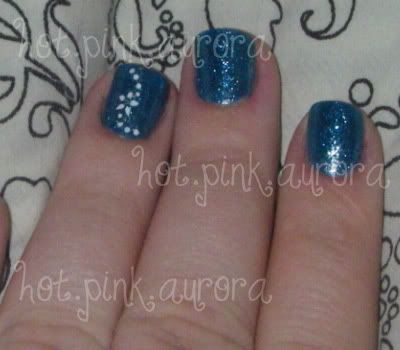 i used fauxnad plate m11 with konad special polish in white for the design. it thought it was cute enough, simple, not over the top.
i also did my friend kristi's nails (well one hand, she did the other) she likes china glaze's "cowgirl up" and used fauxnad plate m20 with special white polish too. i just dont see anything fabulous about this color!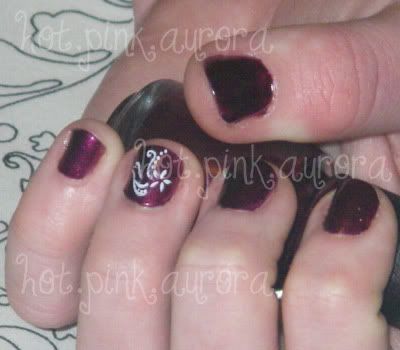 just a side thought..
am i the only person who isnt going ga-ga over opi's mad as a hatter? there isnt one appealing quality about a mish-mosh of rainbow glitter to me. i see and hear about it everywhere but it doesnt do a thing for me! anyways, thanks for reading lovies (=