Hi everyone! I apologize for being so behind with announcements and postings in general, I've been struggling to find a balance but I do have some new polishes that are now available to share with you today.
Camping is one of my favorite things in the world to do, so for the second half of summer, I thought a camping inspired collection would be perfect. This trio consists of three polishes inspired by some of my favorite aspects of camping.
The first polish in this trio is S'mores.
S'mores is a yummy representation of the iconic camping treat. This polish is a brown based creme with brown, white and caramel glitters in various shapes and sizes, with both matte and metallic finishes. S'mores is a revamped/reworked version of a previous Oopsie Daisies polish, Fawn. There are two additional glitters in this polish as well as some slight formula adjustments.
I've had some bad nail breaks from working so much lately, and wasn't able to properly swatch S'mores this time around, but I will get around to it when my nails are in an acceptable shape. The swatches today were provided by two amazing nail bloggers.
Next up in the trio is Campfire Tales.
Campfire Tales encompasses the colors of a cozy campfire. This polish is a red jelly with orange, red and yellow glitters in various sizes and both matte and metallic finishes. Shown below is two coats.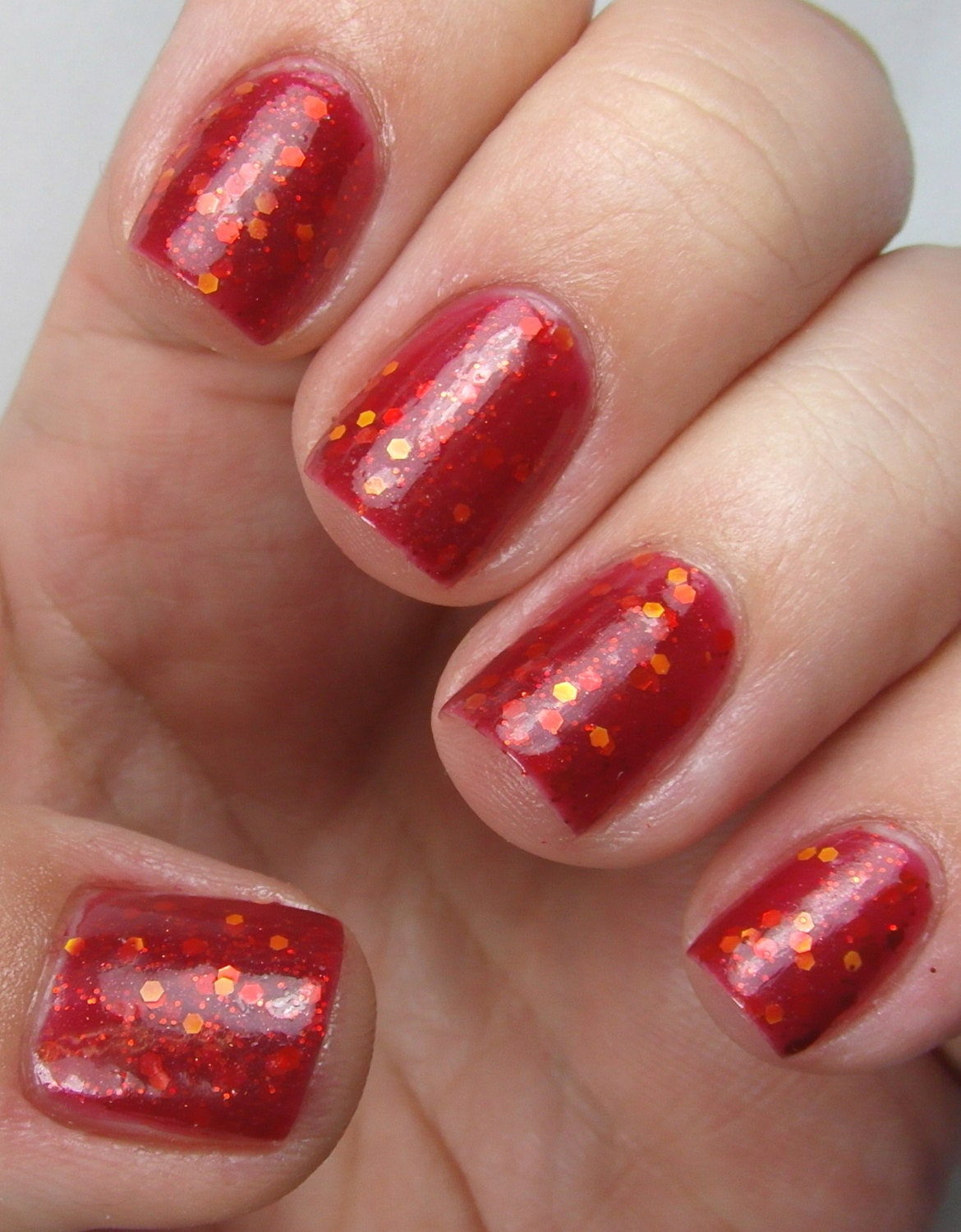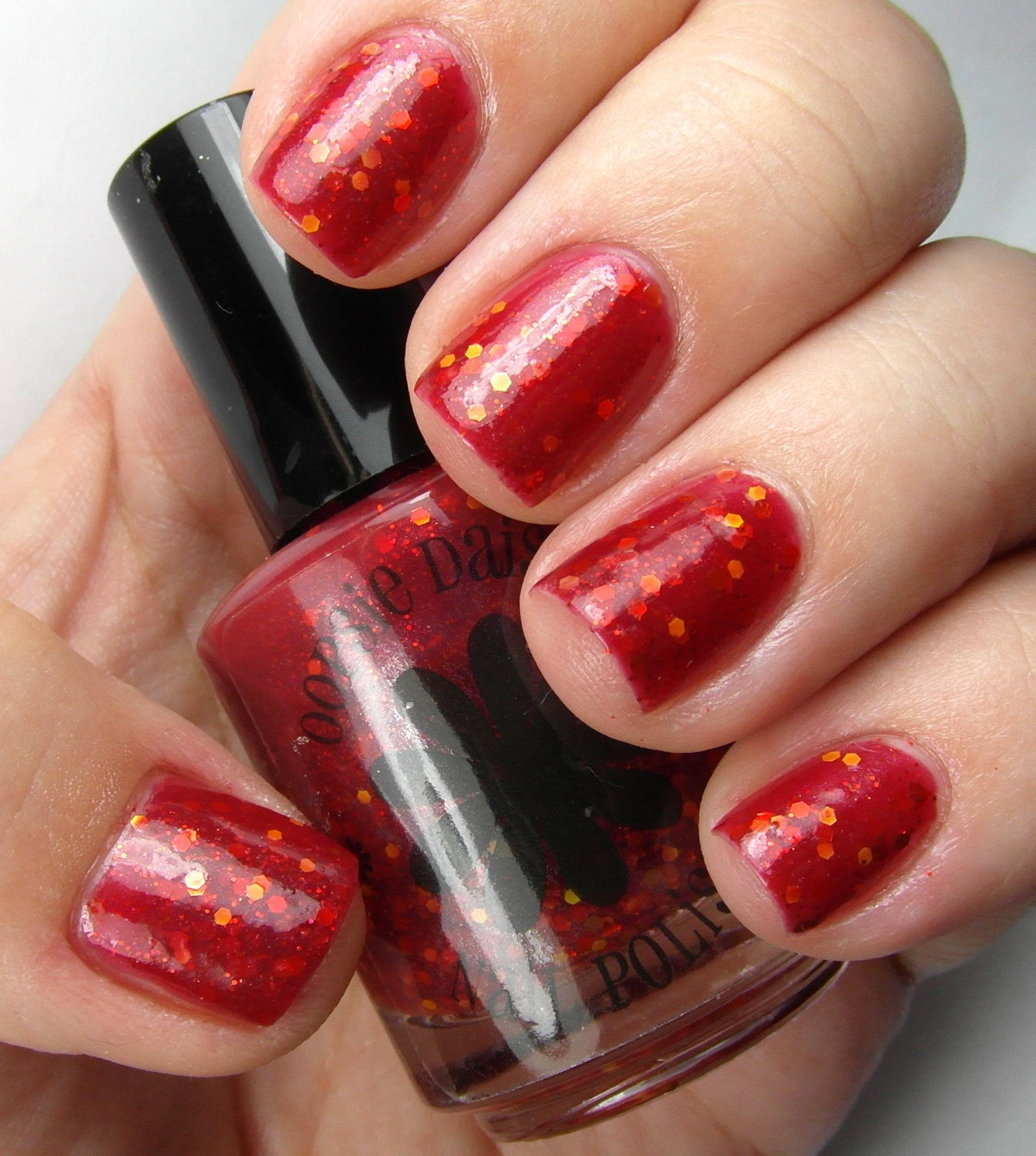 The final polish in this trio is Cloudless Night.
Cloudless Night captures the starlit sky you can only see when camping. This polish is a black jelly polish with grey and blue glitter with silver shimmers/microflakes. Shown below is three coats.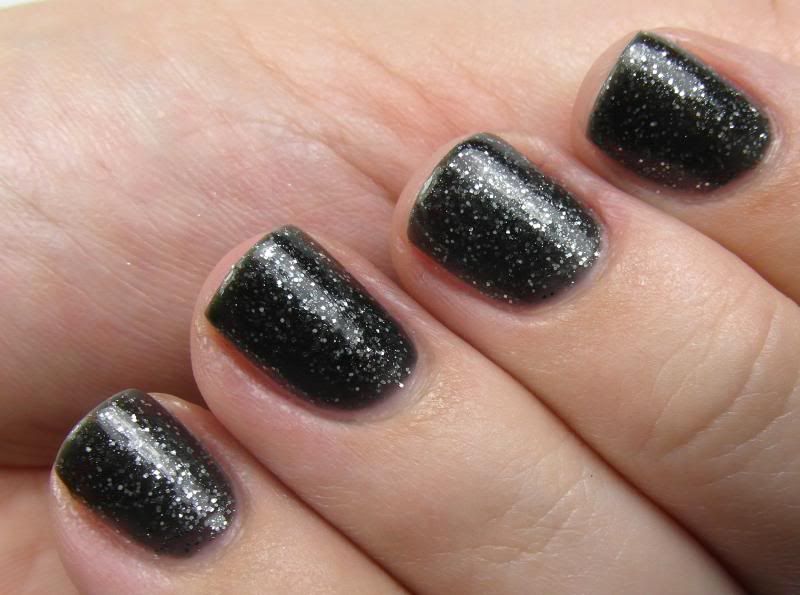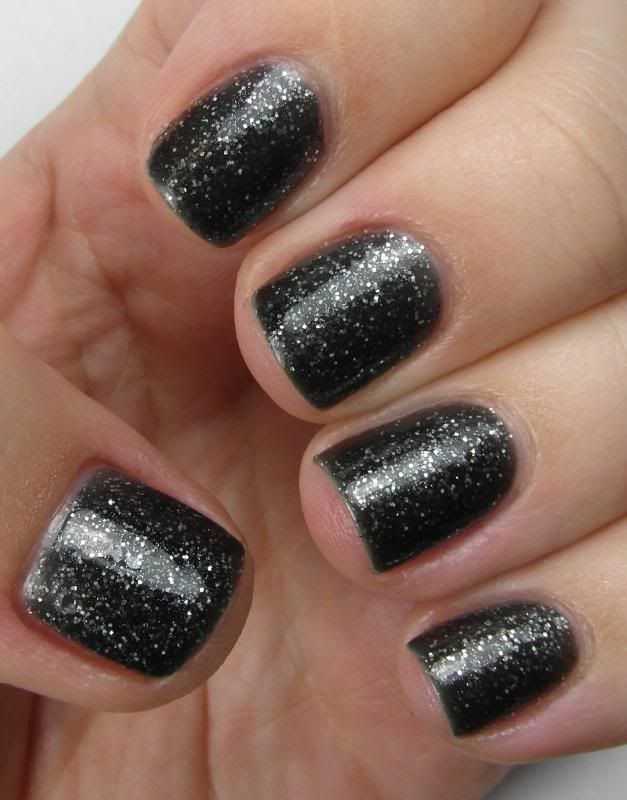 All three of these polishes are now available at the Oopsie Daisies Etsy store for $8.50 a piece. Click
HERE
to shop and browse!